Climate Emergency
March 9, 2020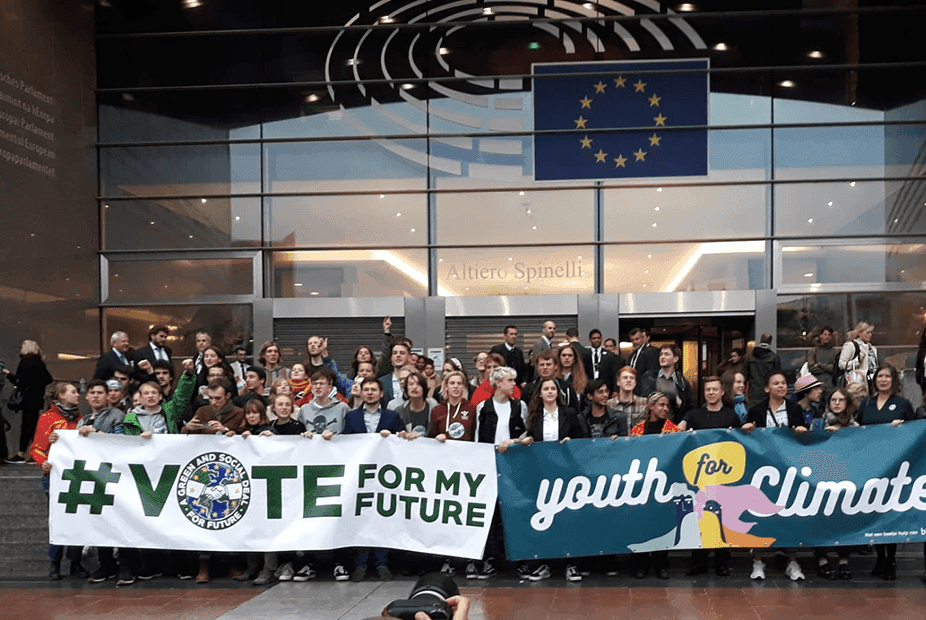 The results of the European Elections sent a clear message to Europe's future leaders: the climate crisis is the challenge of our century and one that needs an effective, European response if we are to tackle it meaningfully.
In 2019 the WeMove Europe community engaged in various actions calling on the new European leaders to really tackle climate change and initiate a just transition for the planet and people.
Our message was clear: we wanted a climate champion Commission that will get real on the Green Deal and wanted MEPs to only vote for a Commission that could take that seriously and vote for our future.
WeMove properly got behind a whole lot of youth-driven energy and momentum on climate change in Europe. We knew that loads of amazing activism was already happening across Europe. But it was being targeted a lot at the local and national levels and not always getting through to EU leaders, as it should. We stepped in to help youth movements to get into the European Parliament and stage the first-ever 'die-in' on climate.
We know this action was heard and created quite some waves.
Our main value as WeMove was to involve our members in a Twitter storm to directly tweet all the party leaders, let them know the activists were in the house and demand a real green deal (featuring specific demands on targets, climate financing etc). We also helped get the activists into the Parliament, to brief them and to connect them to the media. It was a really nice example of the complementary nature of online and on-the-ground actions. It gave us a sense of the role we can play in bridging between the power holders in Europe and the ones who should have much more power: the movements and activists.
As a result of all of this disruptive action, the European Parliament declared a climate emergency, it became the number one priority of the new European Commission, a Green Deal was signed off and for the first time ever, a climate law was written so that climate action does not disintegrate with electoral cycles and crises. Now, the law and the policies still need to take effect. But they are part of a new awakening among EU leaders on the need for climate justice and a properly just transition that properly considers things like jobs and energy prices.